America Needs 1 Million Construction Workers
Amid the pandemic, the U.S. worker shortage became increasingly evident.  As a result, businesses struggled to find people to hire.  Based on the U.S. Chamber's most recent Commercial Construction Survey, a shocking 85% of contractors reported difficulty finding workers.  Of this number, 34% of those contractors had to turn down work due to labor shortage.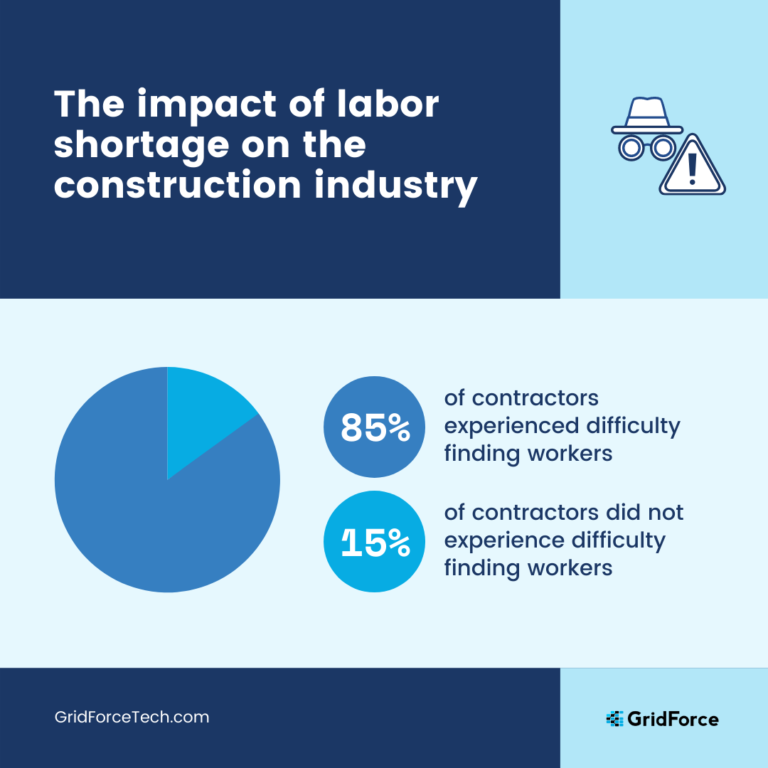 According to the Associated Builders and Contractors, construction businesses need to hire 430,000 people this year and 1 million more over the next two years to keep up with demand.  The construction industry is one of the nation's largest industries and employs over 9 million people.  However, there are not enough people filling the job openings.  Consequently, there is an industry-wide labor shortage.
With this in mind, what does this mean for you?  If you are currently looking for a job in construction or are interested in a career change, now is your chance!  October is Careers in Construction Month as we shine the spotlight on the vast array of careers in the construction industry.  Not only that, but we would also like to recognize and thank the men and women who build America.
Women in Construction
The construction industry is heavily dominated by males.  Only about 10% of the industry is made up of women.  According to the National Association of Women in Construction, only 1% of the female workforce worked in the construction sector in 2018.  Lately, women have been breaking down the gender barriers by taking on roles in the construction industry.  Let's continue to challenge the stereotypes and bring change.  If you are a woman interested in a career in construction, now is the time.  We want to empower women to know that they are not alone and there is a place for women in construction. 
Factors to Consider
Now is the best time to join the construction industry as trends and events transpire to create the perfect window of opportunity.  Do not allow this chance to pass you.  Here is some information to consider:
Infrastructure revamp is coming to America.  According to the White House press release, the government plans to invest in rebuilding the nation's infrastructure.  The byproduct of this initiative is an increase in jobs.
Furthermore, smart tech is being adopted and deployed by the construction industry.  As the construction industry slowly digitizes, it begins to incorporate technology to improve its processes.  As a result, efficiency reduces job delays and other problems.  Companies can work faster and take on more jobs.  In turn, this translates to more job openings to keep up with the demand.
The real estate market is hot.  We see a trend of low inventory and high demand in the housing market.  New home construction and home improvement projects are on the rise.  As a result, the construction industry will have trouble keeping up with the intense demand.
Choose Your Construction Career
At this time, there is a significant opportunity in the construction industry.  Therefore, plenty of job openings are available in a variety of roles.  To illustrate, here are just a few possible careers paths you may consider taking.
Construction Operation Manager
A construction operation manager oversees several projects.  Duties include coordinating deadlines, estimates, budgets, planning, and deliverables.  They work closely with Project Managers to overcome problems that may prevent the company from delivering on time and within budget.  Not only that, but they also select subcontractors and review permits and paperwork before submission.  Additionally, they collaborate and communicate with various stakeholders.  Typically, a Construction Operation Manager will work at job sites.
Construction Superintendent
Construction Superintendents are in charge of overseeing every step of the construction process from start to finish.  They supervise the day-to-day activities in the field.  In addition, they are responsible for keeping the project within budget, on schedule, and following specifications.  They also interview, hire and conduct orientations for skilled workers.  Furthermore, they create schedules, prepare progress reports, and select material.  Ensuring the safety and compliance of their construction site is another priority.  Additionally, Construction Superintendents oversee subcontractors as well.
General Foreman
A General Foreman is responsible for supervising the progress of the project.  A Foreman manages a group of workers within a specific trade such as electricity, plumbing, or carpentry.  On the other hand, a General Foreman's scope is much broader.  A General Foreman hires and appoints the Foreman to the individual trade groups. For this reason, a General Foreman possesses knowledge of various construction disciplines.  Other duties include promoting safety, enforcing company rules and regulations, and performing site inspections.  They also coordinate material logistics and supervise the proper maintenance of tools and equipment.
Construction Office Manager
Construction Office Managers ensure that an office is running smoothly on a day-to-day basis.  This role is also in charge of managing support staff.  Additionally, they provide administrative support for construction management.  Tasks may include doing paperwork, maintaining databases, maintaining office supplies, managing expenses, and processing invoices.  Moreover, they may perform duties like coordinating schedules with subcontractors and organizing project meetings.  The Construction Office Manager is the company's first point of contact.  Therefore, they interact with many stakeholders like vendors, subcontractors, business partners, visitors, consultants, professional business providers, and public officials.
Conclusion
In conclusion, America is experiencing a labor shortage.  For this reason, the construction industry needs you right now.  It is the perfect time to begin a career in construction.  Explore the rewarding careers that the industry has to offer.  Then you will discover the job satisfaction and a competitive salary that comes along with it.  If you landed on this page out of curiosity, we hope that you have been inspired to learn more about careers in construction.  If you already work in construction, help us spread awareness about Careers in Construction Month.  Together, we can make a positive impact on the community.
📚 Learn more about the construction industry at the GridForce Blog.
✉ Want to get in touch?  We'd love to hear from you!  Drop us a message.
📣 Join in on the conversation and let us know how you have been affected by the labor shortage.