As the holiday season nears, it's a good idea to start making your list and checking it twice.  Finding the perfect gifts for everyone on your list can be challenging, especially for construction workers. We want to help! If you are struggling to think of gift ideas for the construction worker in your life, look no further. We have done the work for you and compiled a list of 25 amazing gifts for construction workers.
Products featured on this page were independently curated by GridForce editors.  If you make a purchase through the links, we may earn a commission. 
1. For the construction worker who enjoys photography.
Construction workers who are photography enthusiasts will love the GoPro MAX 360 Camera. In particular, it is three cameras in one: 360 camera, action camera, and vlogging camera. Max HyperSmooth eliminates shaking to promote incredible video stability. Four lenses help the user get the perfect capture: Narrow, distortion-free Linear, Wide, and Max SuperView.  Additionally, Quik app makes it easy to play, edit, and share videos from a phone. PowerPano enables phenomenal one-click panoramic shots. In addition to 360 videos, GoPro MAX captures 360 audio through six built-in microphones.  Best of all, this camera is rugged and waterproof to go along with the user on every adventure, big or small.
Image Credit: GoPro MAX
2. For the construction worker who can't open their water bottle with gloves on.
Gloves can get in the way of opening or holding water bottles. The 20oz Klein Tools Tradesman Tumbler is ideal for people in construction. In particular, the lid features a unique double-threaded design making it easy to remove with gloves on or off. Additionally, it is mess-free and leakproof for people on the go.  The textured silicone sleeve makes it slip-resistant and easy to grip with gloves on or off. Due to the silicone bottom, the tumbler stays stable on most surfaces. For added convenience, a magnetic lanyard can attach to metal objects. In addition to being constructed of stainless steel, it is also BPA-free. It keeps liquids hot for up to 4 hours or cold for up to 12 hours.
Image Credit: Klein Tools Tradesman Tumbler
3. For the construction worker who loses small items.
Getting the job done can be frustrating when dropping small objects, losing them, or digging around in pockets. Help save a construction worker time with this practical magnetic wristband. Ten strong embedded magnets create a powerful hold that can securely grip small items. As a result, screws, nails, washers, bolts, and drill bits stay close within reach. Unquestionably, this is a gadget that construction workers didn't know they needed.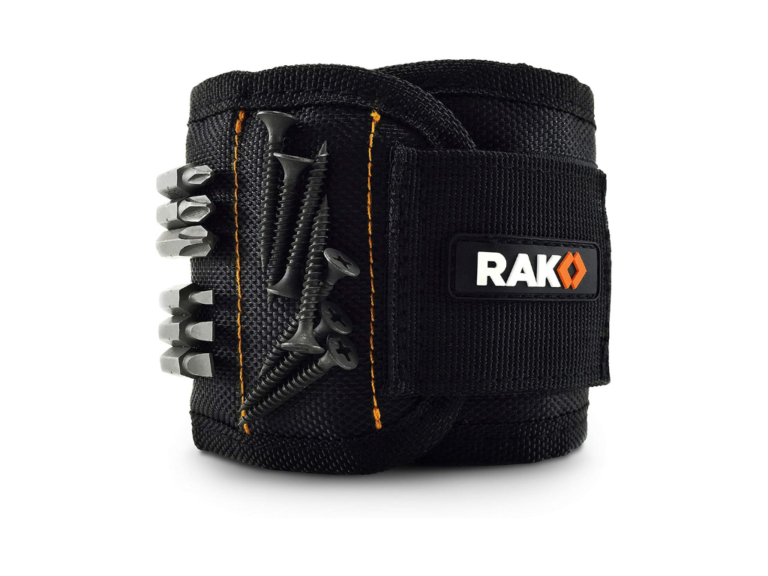 Image Credit: RAK Magnetic Wristband
4.  For the proud lineman in your life.
If the construction worker in your life is a lineman, let them show it loud and proud. We are grateful to the lineman and everything they do. They brave storms and risk their lives every day to keep the grid turned on. Luckily, there are many linemen gifts available. For example, T-shirts, mugs, and decal stickers are just some ideas. Etsy offers a wide variety of handmade Linemen apparel and merchandise from independent small business owners. The best part is that Etsy shop owners can usually customize your product if you send them a quick message!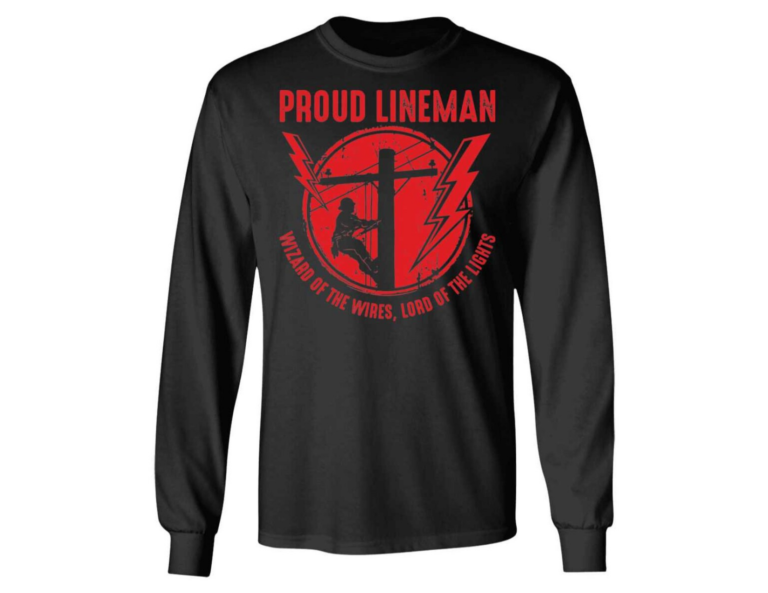 Image Credit: Proud Lineman Wizard of the Wires Lord of the Lights T-Shirt
Image Credit: All Men Are Created Equal Then a Few Became Lineman T-Shirt
Image Credit: Lineman Mug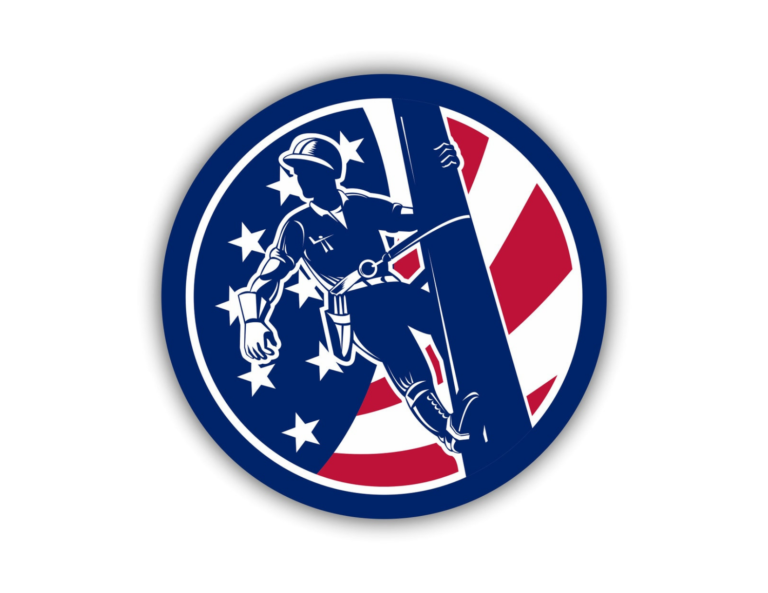 Image Credit: Lineman Decal Sticker
Image Credit: Custom Lineman Hat
5. For the construction worker who is a meat lover.
Whether a person on your list is a meat-eater or enjoys barbequing, this next gift is sizzling.  A meat smoker would be an ideal gift for the construction worker on your list who enjoys eating meat. The Weber 18″ Smokey Mountain Cooker Smoker features two cooking grates making it perfect for cooking multiple items at once. Additionally, precision heat control allows the user to adjust the cooking temperature.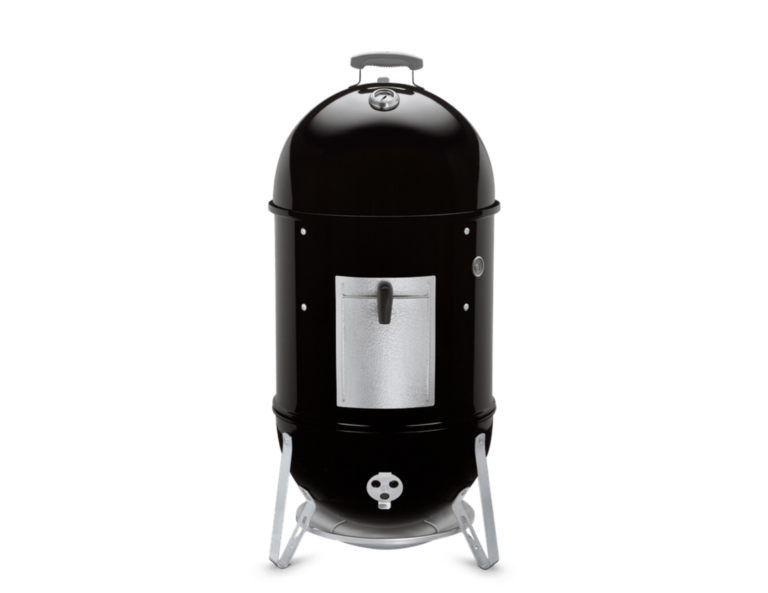 Image Credit: Weber Smokey Mountain Cooker Smoker 18″
6. For the construction worker who is always prepared.
If you know a construction worker who is always prepared, they will love this next gift. The original Wallet Ninja tool features 18 different functions.  This universal tool includes a box opener, eyeglass screwdriver, bottle opener, cell phone stand, can opener, screwdrivers, ruler, and more!  It is composed of durable heat-treated stainless steel and can conveniently hang on a keychain.  Additionally, it is lightweight and small measuring 3.3″ x 0.1″ x 2.1″.  Choose from three colors: black, blue, and red.
Image Credit: Wallet Ninja
7. For the construction worker who likes vehicles.
Do you have a car lover on your list? Make their hearts race with the latest motorbike. The Yamaha YZ450F is guaranteed to impress any car enthusiast. Both avid racers and hobby riders will love this bike. First, it boasts a compact and powerful engine that achieves incredible speed. Second, it works seamlessly with the Yamaha Power Tuner App to make instant changes to fueling and ignition. Third, the bike has a high-performance brake system and smooth shifting transmission. Click here for a 360 experience, specs, and current offers for the latest model!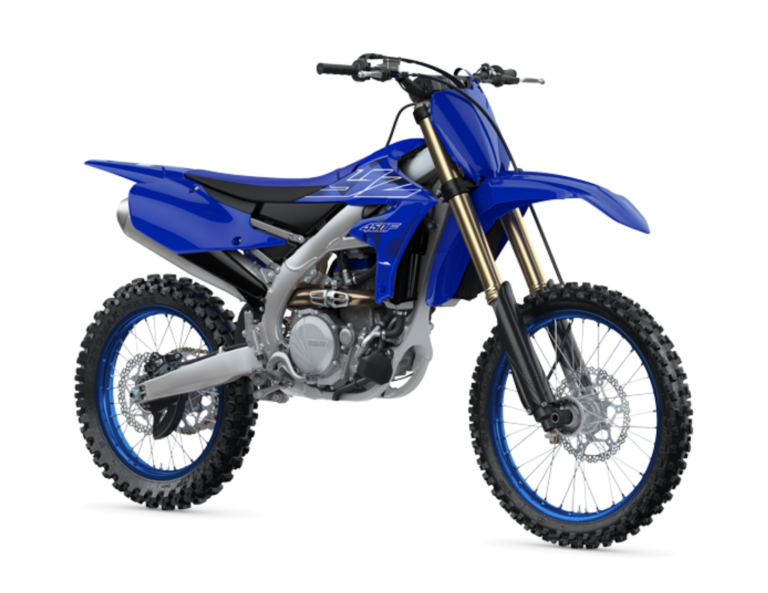 Image Credit: Yamaha YZ450F
8. For the construction worker who is constantly on their phone.
Whether in the field or the office, construction workers need to stay connected. They should never be without a portable charger. Ensure that the construction worker on your list stays on the grid with the Noovoo Waterproof Portable Charger. It is built tough and is dustproof, waterproof, and shockproof for lasting durability. USB-C power boasts speeds up to 18W and can charge an iPhone from 0%-50% in just 30 minutes. It also has a built-in emergency LED flashlight.
Image Credit: Noovoo Waterproof Portable Charger
9. For the construction worker who has a lot of stuff in their truck.
Without a doubt, construction workers carry a lot of things in their cars. They bring everything from tools to water bottles, calculators, protective gear, laptops, and notepads. Most vehicles do not have sufficient built-in storage. As a result, it can pose an organizational challenge. This seat organizer contains multiple pockets of all sizes. Additionally, it has a padded laptop compartment for extra protection. The deeper pockets are perfect for three-ring binders, notebooks, and clipboards.
Image Credit: Tidify Car Seat Cover Organizer
10. For the construction worker who wants to be a pilot or likes aviation.
If the construction worker on your holiday gift list is interested in becoming a pilot or enjoys flying as a hobby, this next gift will take them to new levels. The FAA requires the registration of certain drones. In particular, this depends on the drone's net weight. To ensure compliance, always check with the official FAA website to familiarize yourself with current guidelines. When this post was published, the current regulation indicates that all drones must be registered, except those weighing less than 0.55 pounds (less than 250 grams).
The DJI Mini may be small, yet it packs a ton of features. It weighs less than 249 grams. For this reason, registration is not mandatory. This drone can run for up to 31 minutes. It has level 5 wind resistance. Additionally, it boasts an ultraclear 4k video. Various modes such as Intelligent Modes and QuickShots make it easy to capture memories.
Image Credit: DJI Mini 2
Alternatively, if the DJI Mini 2 is too small, another option is the DJI Mavic Air 2. This drone boasts a 34-minute max flight time. It weighs 570 grams and therefore requires registration. It has the capability of flying 5000m above sea level. Max ascent speed reaches 4m/s. Likewise, max descent is between 3-5 m/s depending on the mode. Additionally, it can withstand winds up to 8.5-10.5 m/s.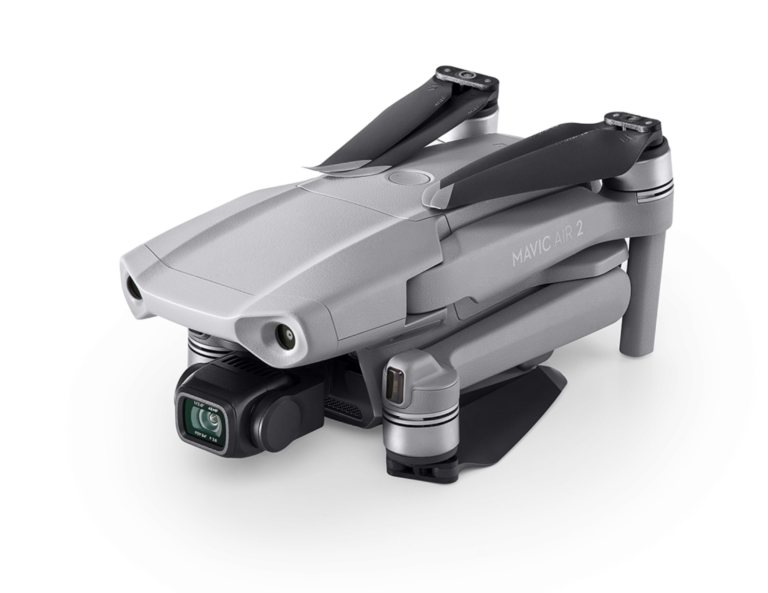 Image Credit: DJI Mavic Air 2
11. For the construction worker who writes in the rain.
The Rite in the Rain Weatherproof Orange Retractable Ballpoint Pen works in rough conditions just like construction workers. It features permanent ink that can write through water, grease, and mud effortlessly. The pressurized cartridge allows it to write in temperatures between -30°F-250°F.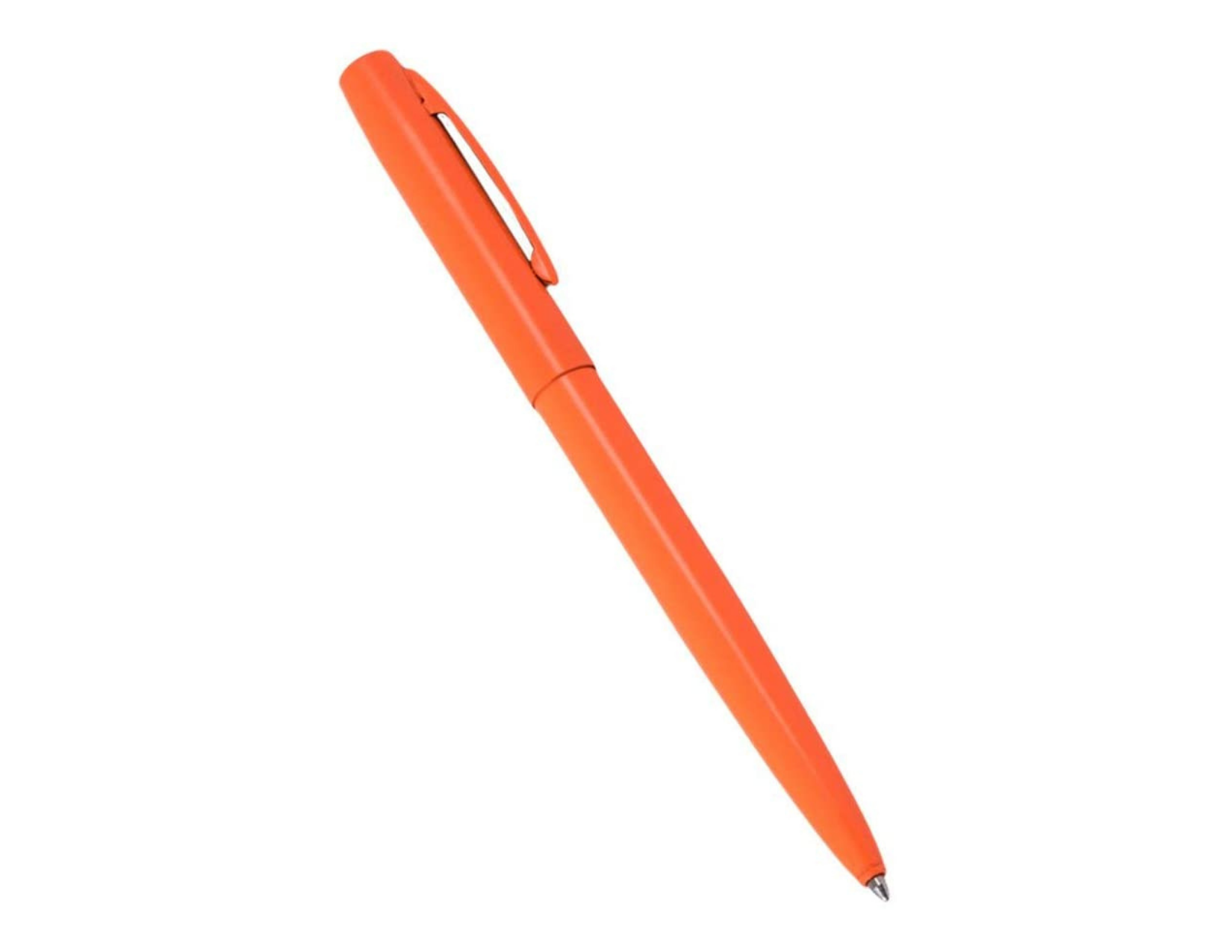 Image Credit: Rite in the Rain Weatherproof Orange Retractable Ballpoint Pen
12. For the construction worker who works in cold climates.
Depending on location, some construction workers have to weather extreme climates. This Milwaukee Heated Jacket is an ideal gift for the construction worker who faces cold climate conditions. This jacket will keep them warm and cozy with up to six hours of run-time. Additionally, the one-touch LED controller has three heat settings for optimal comfort.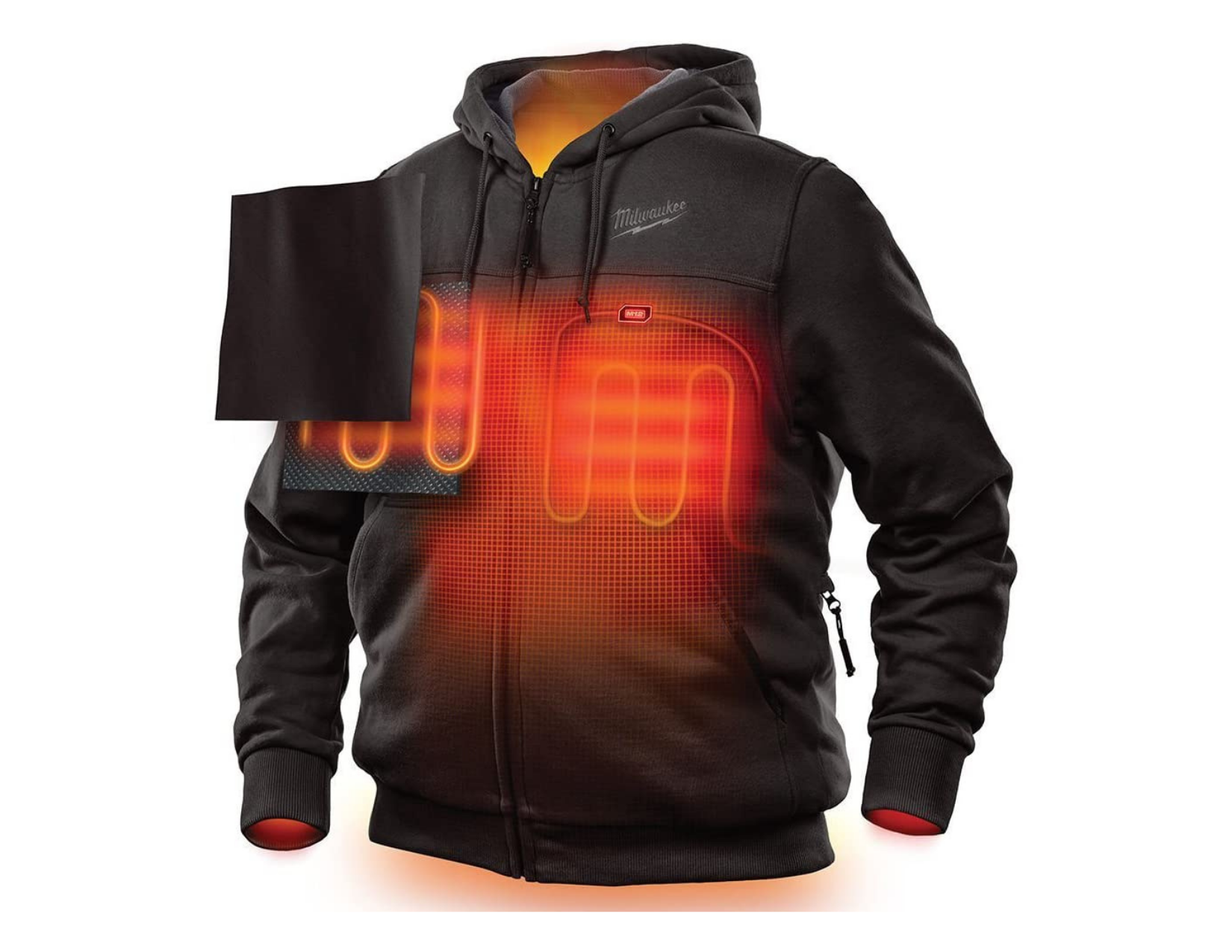 Image Credit: Milwaukee Hoodie Heated Jacket
13.  For the construction worker who constantly works in their front seat.
Construction workers are always on the go. As a result, they do a lot of work from the front seat of their car. Tasks such as completing paperwork, working on their laptop, or eating lunch can be cumbersome without an actual desk. This next gift is practical and can come in handy in many situations. Although it is lightweight, it is strong enough to hold laptops, lunches, and more. Therefore, construction workers can create an instant ergonomic desk in seconds. Furthermore, this desk is compact. It can easily be stored away conveniently in backseat pockets when not in use.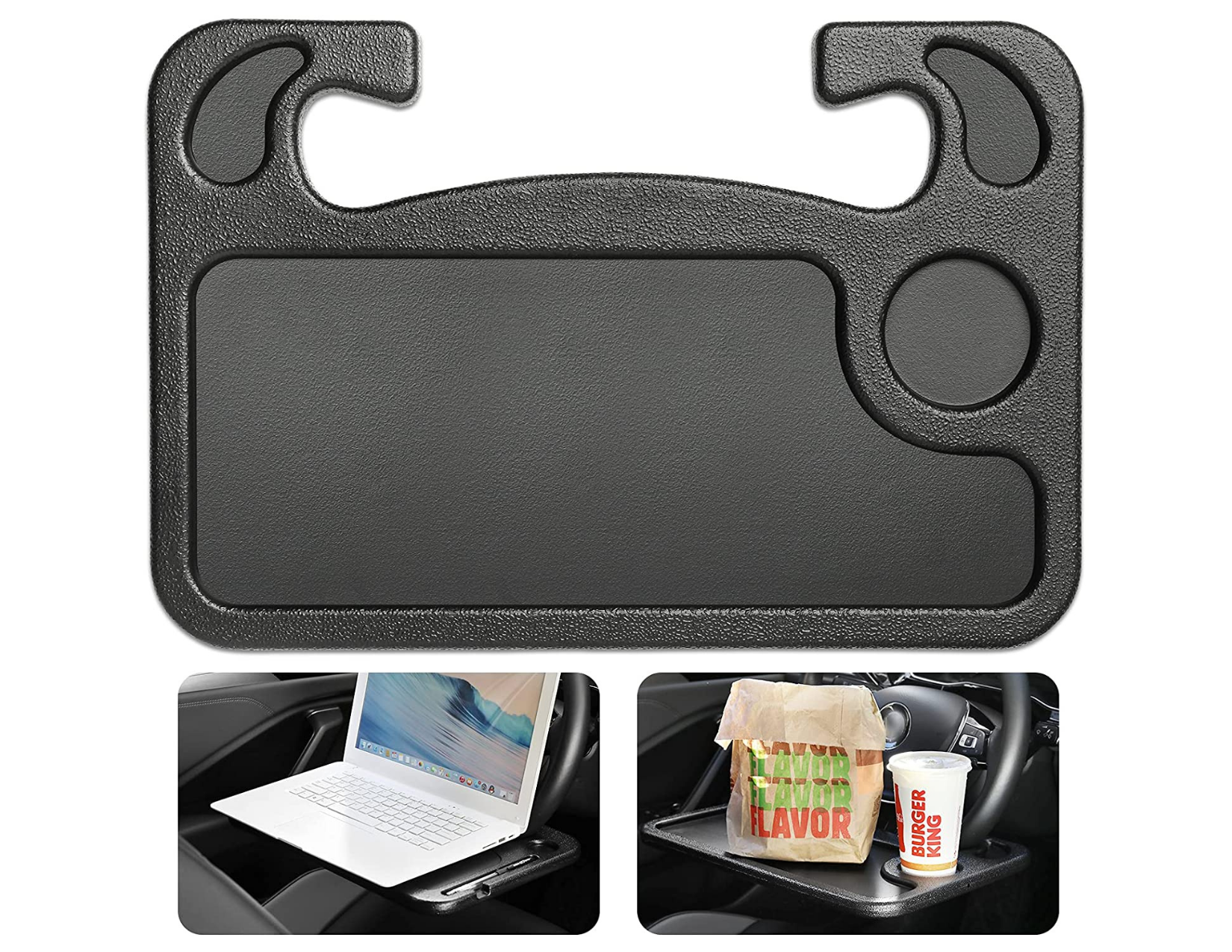 Image Credit: Steering Wheel Desk
14. For the pizza-loving construction worker.
Do you know a construction worker who loves pizza? This next gift, a circular saw pizza wheel, combines pizza with construction. As a result, the outcome is a fun and functional gift. The description says that this wheel "will blast through pepperoni, extra cheese, and even those pesky anchovies." Additionally, this pizza wheel is composed of engineer-grade plastic and stainless steel for durability. Clean-up is a breeze with the removable shield. Why use a boring pizza cutter when you can use one that looks like a mini power tool? The next pizza night will be so much more fun.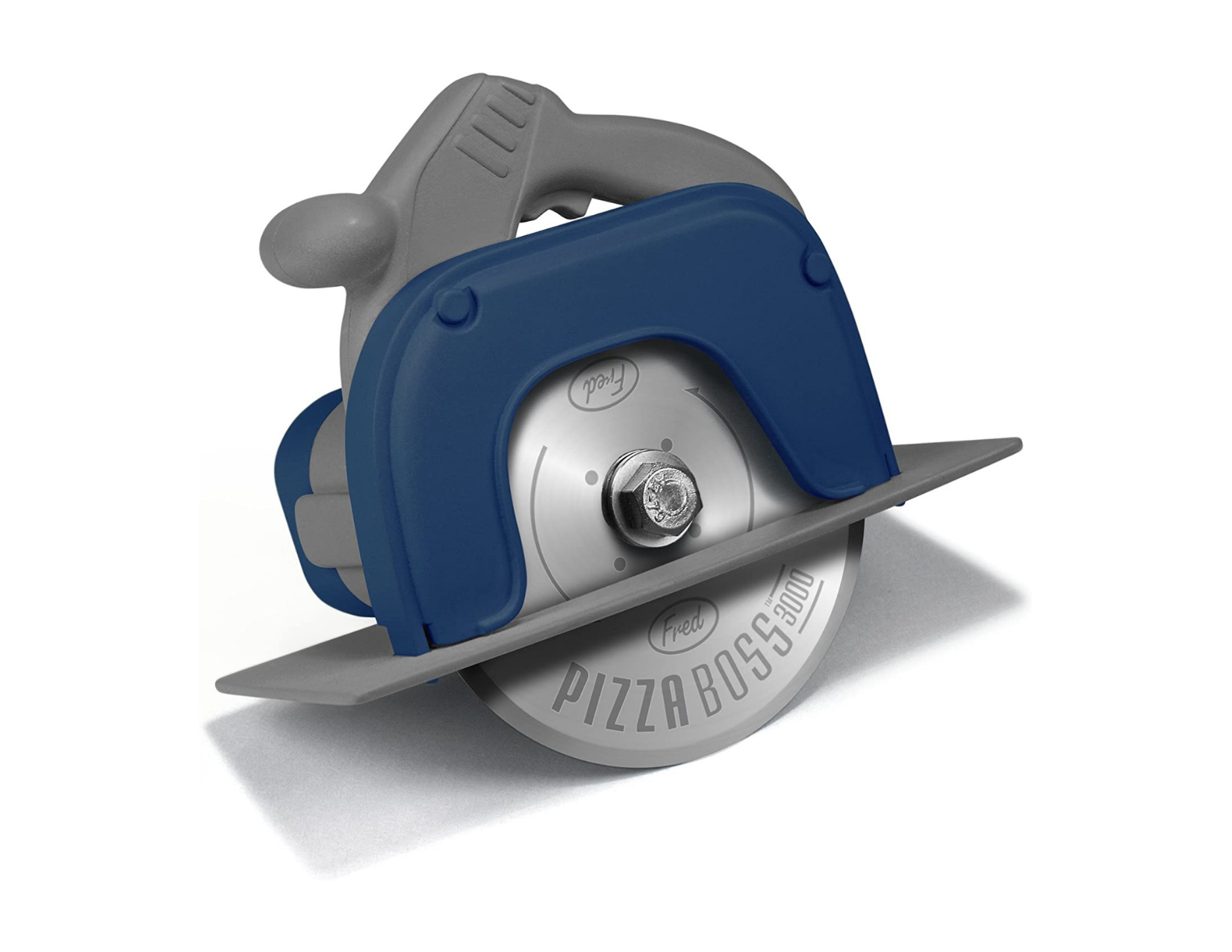 Image Credit: Genuine Fred Boss Circular Saw Pizza Wheel
15. For the construction worker that is an outdoors person.
Some people are very outdoorsy and already planning their next adventure. Their perfect day involves the scent of pine tree forests, long hikes on dirt trails, crackling campfires, roasting marshmallows, and swimming in lakes. The next gift is for people who can't get enough of the outdoors. Turn up the fun on family vacations and trips with friends with an inflatable lounge. Since they come in several sizes, shapes, and colors, there is something for everyone. Help your construction worker experience the relaxing serenity of floating along the lake or river and take in the surrounding scenery.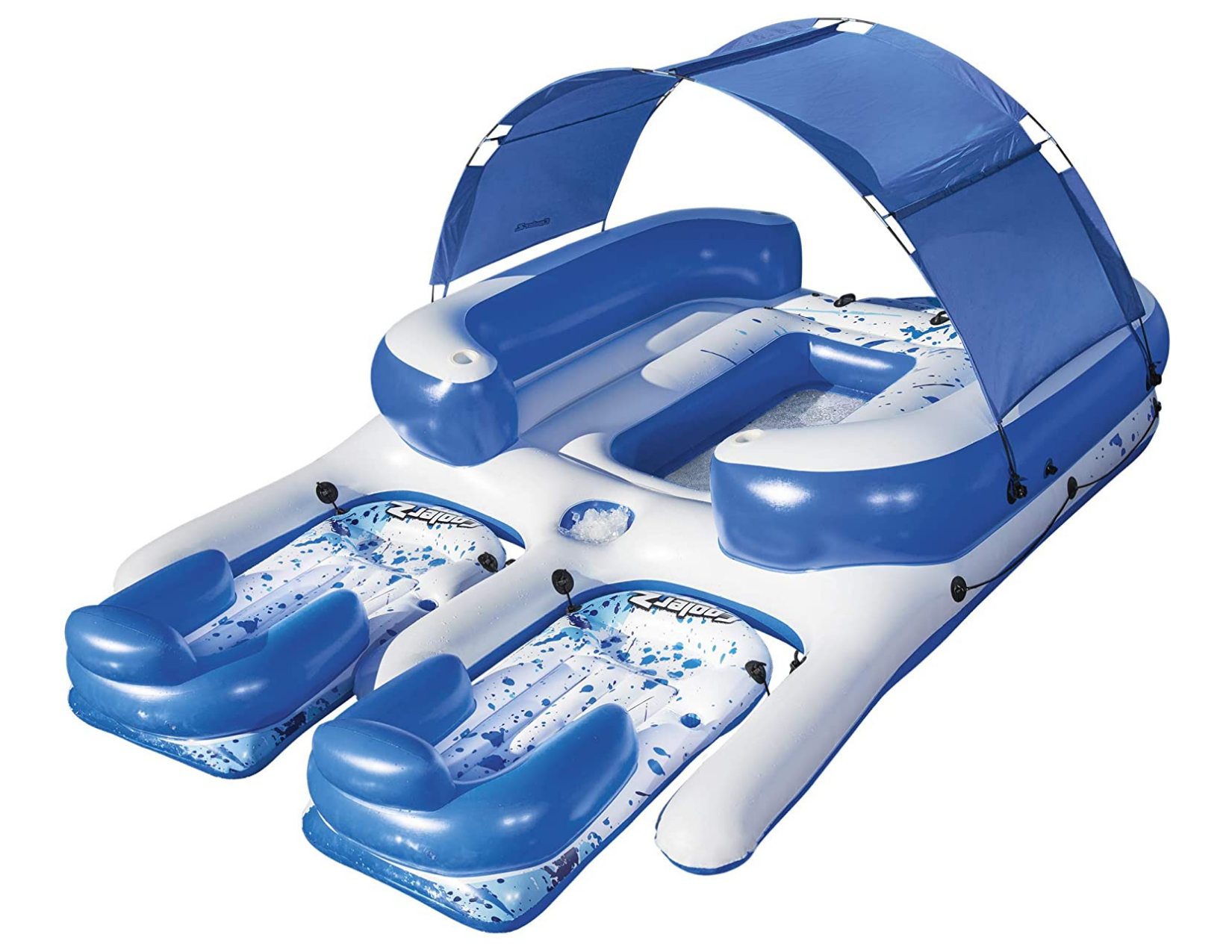 Image Credit: Bestway Coolerz  Tropical Breeze III Inflatable 8-Person Floating Island
16. For the construction worker whose hands need some extra attention.
Construction can be rough on the hands. Several factors such as wearing gloves, frequent hand washing, contact with chemicals, and weather conditions contribute. As a result, construction workers may have irritated, dry, cracked skin. O'Keeffe's Working Hands Hand Cream will soothe, relieve dryness, and deliver healing within days. Moreover, this concentrated lotion creates a barrier to lock in moisture. Because of this, it leaves skin feeling refreshed and brand new.
Image Credit: O'Keeffe's Working Hands Hand Cream
17.  For the construction worker waiting in line with 20 people to use the microwave.
Lunchtime can be a tricky situation for construction workers. Unfortunately, not all job sites have microwaves. On the other hand, if there is a microwave available, there's probably also 20 people in line to use it. Since construction workers do not have the luxury of having hot lunches, this next gift is a gamechanger. A portable personal mini-oven will allow construction workers to enjoy a hot meal for once. They can break up the monotony of having cold sandwiches every day and enjoy some hot soup or a homecooked meal.
Image Credit: Hot Logic Portable Personal Mini-Oven
18. For the construction worker who brings lunches from home.
Nothing is worse at lunchtime than opening a brown lunch bag and finding your meal crushed. If you know a construction worker in this predicament, this lunch box could be the answer. This set includes a 7qt lunch box and a 1.1 qt vacuum-sealed stainless steel water bottle. The water bottle can keep liquids hot or cold for up to 24 hours or iced for up to 120 hours. Additionally, it is leakproof. Furthermore, the lunch box features double-wall foam insulation along with convenient compartments.
Image Credit: Stanley 7qt Heritage Cooler with Classic 1.1 qt Vacuum Water Bottle
19. For the construction worker who builds outside work.
Construction workers are in the business of building things. However, for some, it isn't just a job. It is a passion. A 3D laser printer encourages creatives to turn their visions into reality. Additionally, it transforms ideas and designs into works of art. Glowforge offers three models of 3D laser printers with a wide range of features. Moreover, these printers are capable of producing things beyond our imagination. Whether a construction worker enjoys building with their kids or as a hobby, they will appreciate a 3D laser printer to fuel their creative passion.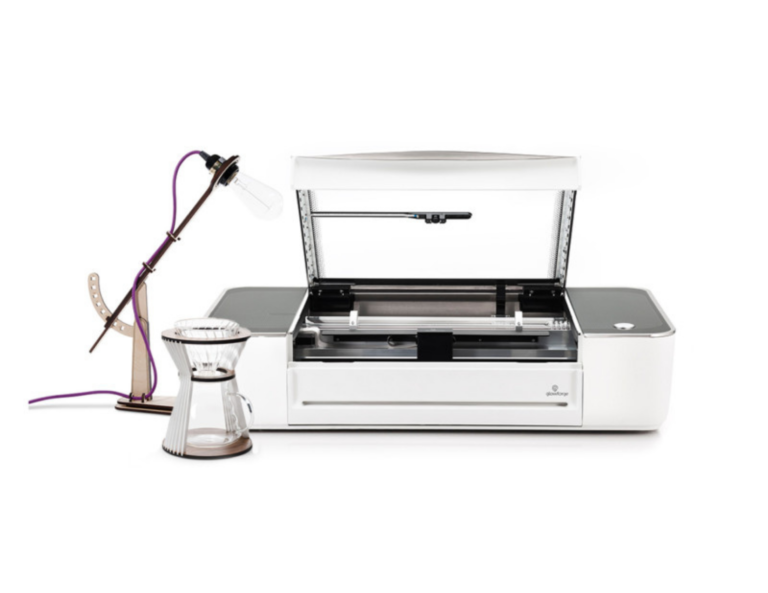 Image Credit: Glowforge 3D Printer
20. For the construction worker who brings work (dirt) home.
They say that you should not bring work home but instead keep work and home separate. When it comes to dirt, mud, and grime, we agree with this statement. Due to construction work often being in outdoor environments, it involves mud, dirt, and other things. As a result, unwelcomed materials can get tracked inside unintentionally. Unquestionably, every construction worker can use a boot mat. Besides being functional, it is also practical for everyday use. Not only will it save their floors, but it will also keep their home clean by containing work stuff in a designated area.
Image Credit: Jobsite Heavy Duty Boot Tray
21. For the coffee-loving construction worker.
Most people start their day with a cup of coffee. Construction workers are no exception. Due to unpredictable job site conditions, construction workers need a heavy-duty coffee maker that can tough it out. Unlike regular coffee makers, the OXX COFFEEBOXX is for rugged environments. In particular, it can power through the harshest elements. More importantly, it features a crushproof chassis that can withstand up to 1,500 lbs. Additionally, it is composed of stainless steel and UV-resistant components. What's more, is the lightweight construction that makes it conveniently portable.
Image Credit: OXX COFFEEBOXX
22. For the construction worker who enjoys camping.
If you are looking for the perfect gift for a person who enjoys nature, camping, hiking, and the outdoors, the Life Straw is a must-have. This straw is handy for campers and can be critical in survival situations. Water passes through a microfiltration membrane system. This straw protects against bacteria, parasites, microplastics, dirt, sand, and cloudiness. Additionally, it is BPA-free. It is portable and weighs less than 2 oz. A long-lasting water filter can filter up to 1,000 gallons of water. What's more, every purchase provides one year of safe water for one child.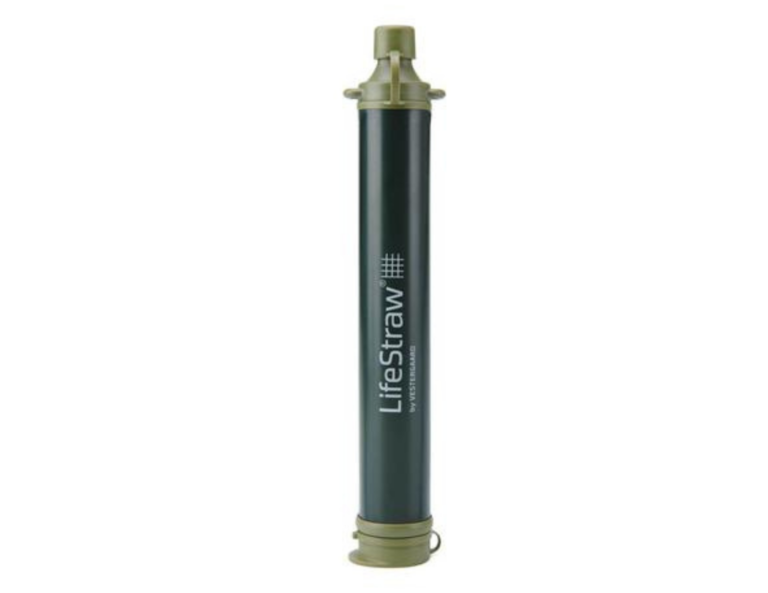 Image Credit: LifeStraw
23. For the construction worker who takes a lot of notes.
Safety logs, building plans, and worksite notes can be difficult to write under harsh job site conditions. Regular paper and pen just can't cut it in the field. Rite in the Rain creates waterproof notebooks that endure rain, sweat, and mud. Now notes will not fade away regardless of the weather and conditions. Ensure that important information stays put.
Image Credit: Rite in the Rain Weatherproof Top Spiral Notebook
24. For the construction worker who works in the dark.
If the construction worker on your list works the night shift often, this next gift is just for them. Undoubtedly, using a flashlight to see in the dark can be difficult sometimes when hands are full. Alternatively, this ingenious beanie can provide a hands-free option. For this reason, it can multitask by keeping your head warm and providing visibility. Additionally, three light settings allow the user to customize the brightness to fit any task at hand. Also, a single charge can offer up to 8 hours of runtime.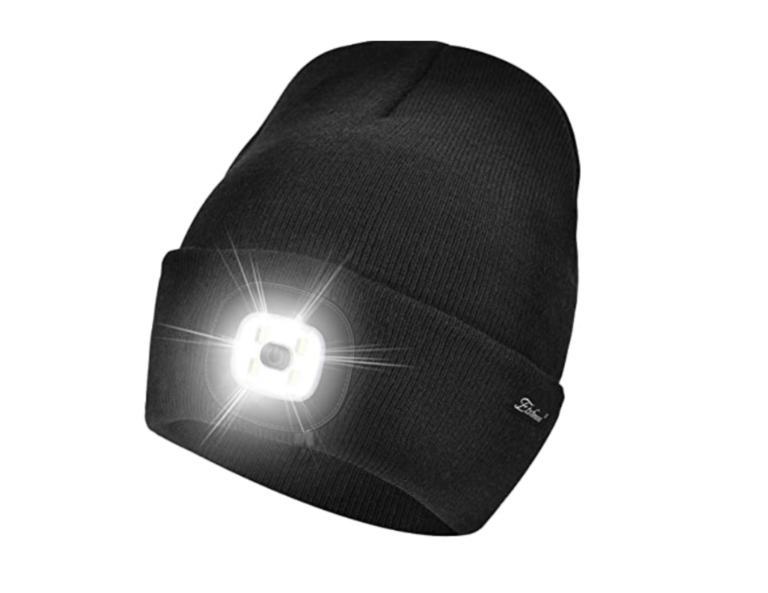 Image Credit: LED Beanie Hat
25. For the music-loving construction worker.
Help the construction worker on your list turn up the volume with a BlueTooth speaker. The DeWalt Bluetooth Speaker was made just for construction workers and job sites. In particular, the BlueTooth connectivity reaches up to 100 ft in range. Additionally, it is portable with a convenient carry handle.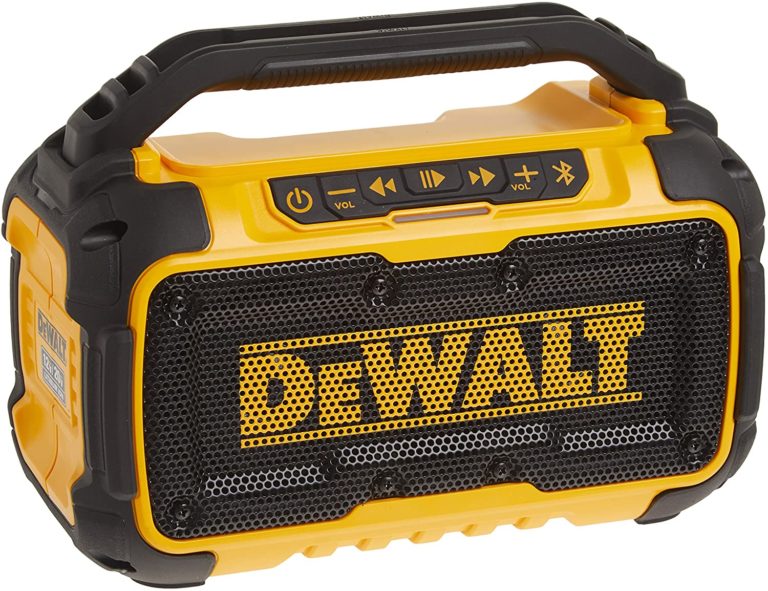 Image Credit: DeWalt Jobsite Bluetooth Speaker
If you've made it this far down the list, we hope that something caught your eye. Maybe you found the perfect gift for the construction worker in your life. Or you have been inspired to think outside the box. Whether you are shopping for a lineman, carpenter, brick mason, or anyone in between, we hope you find something unique. The gifts on this list will surely put a smile on their face. Start shopping now because it's never too early to get into the holiday spirit!
📚  Learn more about awesome products for the construction industry at the GridForce Blog.
✉ Want to get in touch?  We'd love to hear from you!  Drop us a message.
📣 Join in on the conversation and let us know your ideas for construction worker gifts.